PETERBOROUGH YOUNG LAWYERS GROUP (PYLG)

PYLG is a subsidiary group of the Peterborough and District Law Society (PADLS). It is specifically aimed at the new generation of lawyers in our region (up to 5 years' PQE). PYLG is run by young lawyers for young lawyers from a mixture of local firms.
PYLG hosts
social events
in Peterborough for its members with the aim of providing a support network for those in the early stages of their career and enhancing working relationships across member firms.
We are always looking for more people to become involved in PYLG. If you would like to join the committee or have any suggestions for future events, please email Jonathan Mumby
jpmumby@greenwoodsgrm.co.uk
(President).
For all the latest news on Peterborough Young Lawyers Group please see our
PYLG Newletter page>>>


The PYLG also has a dedicated LinkedIn page, available
here
Your PYLG Committee


President
Jonathan Mumby (Greenwoods GRM)

Committee Members
Alex Hartnoll (Hegarty Solicitors)
Amir Choudhary (Buckles Solicitors)
Amelia O'Connor (Regency Chambers)
Emily Malvaso (Buckles Solicitors)
James Steward (Hunt & Coombs)
Jonathan Mumby (Greenwoods GRM)
Melissa Casey (Roythornes)
Nicholas McCarthy (Hegarty Solicitors)
Rebecca Rudge (Greenwoods GRM)
Roxanne Dean (Taylor Rose)
Sarah Lidgett (Greenwoods GRM)
Shamsher Singh (Greenwoods GRM)
Umrah Mirza (Taylor Rose)



Social Events

Powered by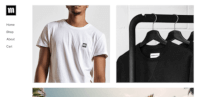 Create your own unique website with customizable templates.